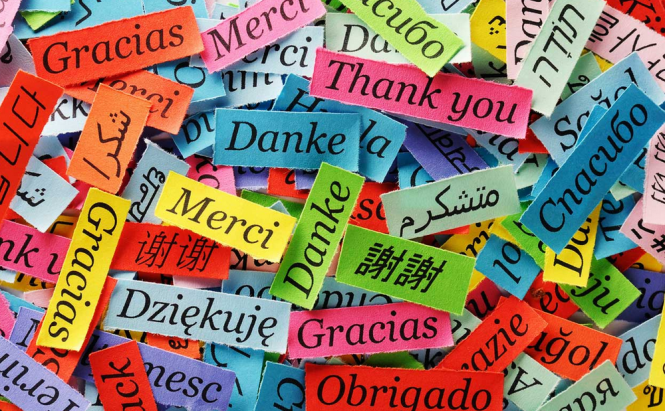 Top Mac apps to learn foreign languages
Learning a second language can help you in a lot of ways and fortunately, with today's technology, you can do so without having to take an actual class, leave your home or hire a tutor. Actually, all you need besides patience, dedication and hard work are one or two application for your Mac and you're all set. In case you're someone who wants to expand their linguistic horizons, here's a list with the top Mac apps to help you learn a foreign language.
Beginners
Digital Dialects - this online service is great for beginners as it provides funny ways to learn a new language. Digital Dialects is a basically a collection of games that will help you learn numbers, clothes, colors, fruits, vegetables, foods, how to tell the time, etc. in over 50 languages. All the games are free and include the correct pronunciation of a word, but the downside is that you aren't being encouraged to speak in the language that you're trying to learn.
Duolingo - is another fun way for beginners to learn a new language. This tool focuses on helping you translate phrases from the language that you want to learn into your native tongue while its end-goal is to help learn to read and speak in the dialect that you've chosen. Duolingo won't do much towards developing your conversational skills, but it's free and it can teach you over 16 languages.
Intermediate
Anki - uses flash cards to teach you vocabulary, grammar and syntax, but what's really cool is that once you've proven that you learned something, the tool will no longer ask you about it, focusing on the parts that you don't know yet. This service is free and can help you learn Arabic, Chinese, English, French, German, Hebrew, Japanese, Korean, Russian and Spanish.
Babel - is a neat service that help you gain a better grasp on grammar issues, but what's really cool about it is that it also focuses on your pronunciation. All you have to do is to speak into your microphone and the tool will listen to your pronunciation, correcting you when you make a mistake.
Advanced
Rosetta Stone - is, as far as I'm concerned, one of the best solutions for learning a foreign language. The service is quite expensive, costing $200 per year, but it has a set of features that matches its price. For example, the application will give you the option to ask a native speaker of the language that you want to learn for 1-on-1 tutoring. Another cool thing is that you can tweak the speech recognition engine to your own way of talking.
Fluent U - will help you learn a foreign language by making you look at videos and offering you a dictionary to help you translate any word you didn't understand. Additionally, the tool will also give you more example of how to correctly use the words that you required a translation for.
Now that you've sen the top Mac apps to learn foreign languages, you may also want to check out some of our other interesting articles like: "10 +1 Useful Mac keyboard shortcuts that you should know" or "How to find your WiFi's blind spots on a Mac".