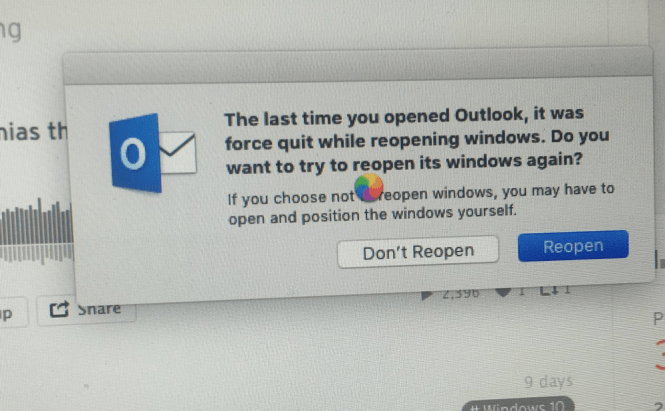 Office 2016 crashes a lot on OS X El Capitan
If you rely on Office 2016 and especially on Outlook, Word or Excel, you might want to think twice before upgrading your operating system to El Capitan. There have been numerous instances in which Outlook 2016 has crashed on OS X 10.11 and this isn't just a rumor. Microsoft has publicly acknowledged the fact that there is a problem between the client and the operating system, but it seems that they don't know exactly how to fix it. In a recent statement, a spokesperson for the IT giant stated: "We know that some users may be experiencing issues with Office 2016 for Mac running on El Capitan. [..] We are actively investigating the matter with Apple".
In case you are wondering what triggers the crash, I can't exactly tell you as most users report it happening at different times, so I guess it's pretty random. The only two constants I found in multiple complaints was that firstly, if you have multiple Office apps opened and one of them crashes, all of them follow and secondly, the only way to reuse Office apps after they crash is to reboot your Mac. If you want more bad news, it seems that Office 2016 isn't the only one affected by this problem. According to numerous users, Outlook 2011 displays the same problems when used on El Capitan.
Unfortunately for those who paid between $70 and $240 to use Office 2016 on their Macs, there's no way for them to know when they will be able to effectively use the product. Microsoft's official statement is: "We are working on a fix for 2011 and for 2016 we are working closely with Apple to resolve this issue as soon as possible. Unfortunately we do not have any timelines for either fix, please stay tuned and thank you for your understanding."