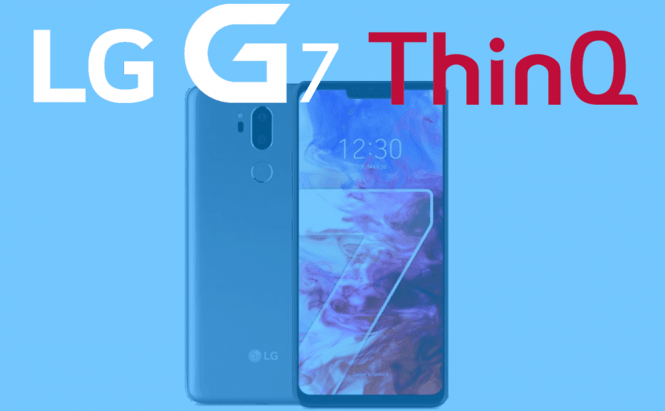 LG G7 - friend or foe?
A few days ago, during a special event that took place in New York, LG has unveiled its flagship for 2018, the G7 ThinQ model and it looks quite great. Even though, following the current trend, this new phone has borrowed a few features from the latest iPhone, it provides some serious competition to Samsung's newest devices on the Android market, so it can turn out to be more of a friend than a foe to Apple. Here's everything we know so far about the upcoming LG G7 ThinQ.
According to the official announcement, the LG G7 ThinQ will become available in the U.S. and other international markets in June, while customers from Korea will be able to purchase it starting with the middle of May. The price hasn't been announced just yet, but $650 is a good starting guess as that was the original cost of the previous LG G6. From what I'm hearing on unofficial channels, the upcoming flagship might come with a price tag of $740, but it will most likely depend on the carrier that you're buying the smartphone from.
As far as technical specifications are concerned, the G7 ThinQ will feature the newest Snapdragon 845 processor, a 3,300mAh battery and either 4 GB of RAM with 64 GB of internal storage space or 6 GB of RAM with 128 GB of storage space (both extendable with a MicroSD card). LG's newest device will also sport a 16 MP dual-lens camera on the back as well as an 8 MP front camera and will be powered by Android Oreo.
LG G7 ThinQ
What's interesting about ThinQ is that it looks quite different from LG's previous phones. Most noticeably, the company gave up on its staple backside power button and has now placed in on the side. Additionally, the traditional horizontal camera has now been turned into a vertical one while the side of the case hosts a dedicated button for Google Assistant. Even though the idea might be stolen from Samsung's Bixby button, Google's virtual assistant is a lot more useful, which is a big advantage for the G7. Lastly, LG borrowed the topside notch from the latest iPhone and decided to go back to IPS LCD panels in order to create the brightest display on the market. G7's 6.1-inch display has a regular maximum brightness of 650 nits, which can be further extended to 1,000 nits for up to three minutes at a time (which very useful in direct sunlight).
If you want to know about the phone's extra features, LG's G7 ThinQ comes with a fingerprint sensor on the back of the case, where the power button used to be on the previous models. Furthermore, both cameras are equipped with OIS and AI scene recognition technology so that they can automatically adjust their filters based on what you're photographing or automatically engage the new Super Brightness Camera mode. The device also embeds a Boombox speaker and microphones with far field voice recognition capabilities. Lastly, there will be several color options available such as New Aurora Black, New Platinum Black, Raspberry Rose or New Moroccan Blue (with the last one being the best-looking one in my opinion).
As I said in the beginning, LG is no longer a big enough brand to threaten Apple's iPhone sells, but its new phone could prove a worthy competitor for Samsung's Galaxy S9 and Galaxy S9 Plus. Hopefully, the G7 ThinQ won't be very expensive so that early adopters and those who are looking for a new mobile phone will be able to afford LG's flagship for 2018