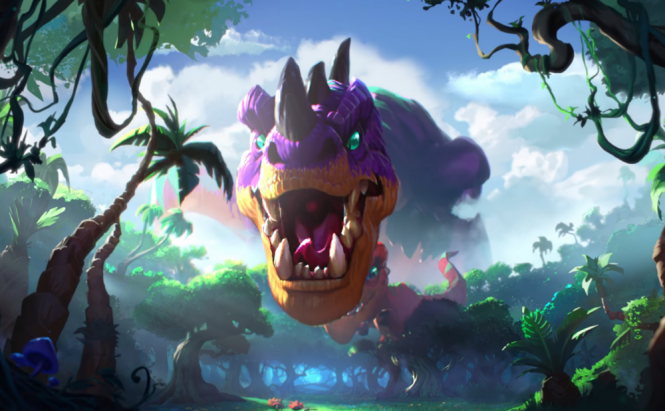 Hearthstone's 'Journey to Un'Goro' DLC to come on April 6
The next expansion for Blizzard's highly popular card games, Hearthstone is set to arrive on the 6th of April. Named, Journey to Un'Goro, the DLC will be available on Windows, Mac, Android and iOS. In case you're interested, you can preorder 50 card packs for a $50 price tag (which will save you $50) and if you do, you will also get a Fossil card pack included. Furthermore, in celebration of the expansion, players are receiving free gold and cards just for playing the game.
For those of you who aren't familiar with the topic, Originally named Hearthstone: Heroes of Warcraft, Hearthstone is a multiplayer turn-based card game that lets the players construct their own pack of 30 cards. The duels take place between two-players at a time and there's also an official ranking which keeps things competitive. As far as the expansion is concerned, Journey to Un'Goro will bring with it 135 new cards, 10 cards for each of the nine existent classes and 45 neutral ones. This is a prehistoric-themed pack, so if you're into dinosaurs and especially Blizzard's take on them, then you're in for a treat. Additionally, the expansion will also introduce Quest cards, which ask the player to complete specific tasks during the duel. Unfortunately, the in-game reward for completing these quests are still unknown.
Lastly, Blizzard seems to be really busy lately: the company isn't only releasing Journey to Un'Goro, which is the biggest Hearthstone expansion to date, but it will also soon launch a remastered version of StarCraft.