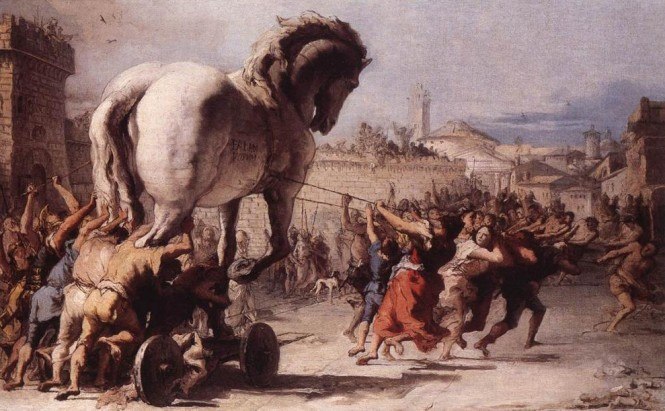 Russians Claim Half of the U.S. Macs Got Infected
The quiet days for the Mac owners are over. According to a blog post by Russian anti-virus company Dr. Web, more than half of all U.S. Macs got infected with the Flashback trojan, which makes up the largest known Mac botnet ever.
The initial Dr. Web's post, published on Wednesday, claims that the overall number of infected computers was as high as 550 000. That figure encompassed over 56% of all Macs in the U.S.A., 19.8% of the Canadian Macs and 12.8% of Apple computers in the U.K. Meanwhile, a Dr. Web specialist, Ivan Sorokin, updated the figure in his Twitter post, asserting that it had risen up to 600,000 computers globally. According to the Russian anti-virus expert, 274 of the botnet nodes are in Cupertino, CA, the location of the Apple headquarters.
The first reports about the Flashback Trojan surfaced as early as December 2011. It was found out that the malware landed on target machines using a number of long-known Java exploits. The Windows fix by Oracle was released in February, preventing a massive spread of Flashback on the computers running the Microsoft OS. Apple, which compiles its own version of Java for Mac OS X, released the Mac fix only on April 3rd, when the Trojan had already spread on the U.S. computers. The procrastination with fixing the exploit is cited by many anti-virus experts as one of major reason for the botnet growing so large.
As of today, April 6th, most of the botnet servers have been switched off by Dr. Web specialists. There are still chances that several malicious servers are still operating; that's why Dr. Web is recommending to download and install the Java exploit fix by Apple. If you're not sure whether you Mac is already infected, try to run this check procedure, recommended by F-Secure experts.
P.S.: Miscellanea
The number of the infected Macs in Canada (106,379 computers) makes up roughly one third of the amount of the affected machines in the U.S. (303,449 computers). Since the proportion of the infected Macs to the overall number of the Apple machines in Canada is also about three times smaller than that in the United States, one comes to the conclusion that the number of Macs in Canada and in the United States is almost the same (about 537,267 computers vs. about 536,129 computers). It makes up 0.016 Mac per capita in Canada versus 0.0017 Macs per capita in the U.S.A.: almost 9.5 times more!