Web tv plug in social advice
Mac users interested in Web tv plug in generally download:
Additional suggestions for Web tv plug in by our robot: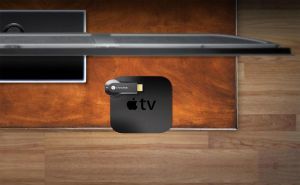 Google Chromecast vs Apple TV
The Best Chromecast Alternatives
Found in titles & descriptions

(10 results)
for Macromedia Flash.
CD-ROMs, Web-TV and Film
Adware Remover helps you to clean and protect your web browser.
protect your web browser. Main
Download YouTube, Hulu, UStream, CBS, MTV, HBO, and any Web video to your PC in any format.
is a shareware web video application ...and download web videos, but ...or Apple TV) or extract
It is a Hulu desktop client that offers you instant access to all Hulu content.
without opening a web browser. You ...TV shows and movies. Unlike web ...or any plug-in to
Wondershare Video Converter Pro for Mac has the ability to make your Mac high friendly with all popular video & audio formats......
iPod, Apple TV and more ...What's more, web video download
Convert and edit various types of video files on Mac.
Android, HD TV, Apple TV, VR ...HD and Web video format
USBVision devices allow the capture of video from almost any video source.
with web-streaming ...during web broadcast ...devices have TV tuner ...can be plugged in
It works as a media converter, file burner, and handy media downloader.
detect your plug-in camcorder ...tons of web videos from ...big-screen TV. You can
Make Any Internet Connection Truly Private with the Original High-Speed, Ad-Free SSL VPN Service.
or hidden plug-ins... just ...traffic (E-mail, Web, IM, VoIP ...session-View TV/News content
TVUPlayer - end-user application or Web plug-in to enable viewing of video content from multiple sites and consumer devices....
application or Web plug-in to ...to watch TV on the
Less specific results
(667 results)
Toast Titanium is an all-in-one CD/DVD burning suite.
require a different plug-in. Also ...on Apple TV, Xbox 360
This program helps you remove unnecessary apps from your Mac.
Video filter plugin for Premiere to reduce grain and noise in digital video.
noise reduction plug-in designed ...camcorders, TV-tuners, digitizer ...Neat Video plug-in for
Manage your screen resolution to match given applications or monitors.
to your TV set's resolution ...to HD-TV resolution when ...the currently plugged screen. The
Enables your UPnP AV to stream EyeTV media from your Mac onto your TV or stereo.
onto your TV or stereo ...trusted Universal Plug and Play
More programs