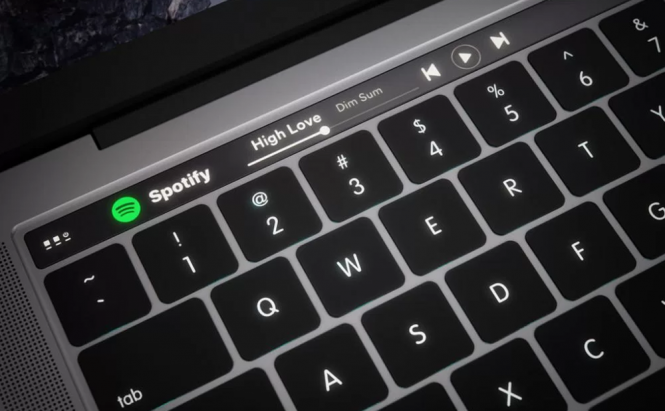 Spotify now has special features for the new MacBook Pro
As I'm sure you know, Apple launched a new MacBook Pro model this year, which adds quite a few new and interesting capabilities. Since Spotify doesn't want to fall behind with this new technology, the company has recently released an update for its Mac app, which takes advantage of these abilities creating some useful features from them. The latest version of the streaming application doesn't only offer Touch Bar support but also AirPods-related functions.
As far as Touch Bar commands go, Spotify now offers pretty much the same capabilities as iTunes. The thing that I liked the most is the volume control, which allows you to quickly modify the volume of your songs without influencing the volume of your other running applications. Additionally, the Touch Bar will also let you easily scroll through your library, play songs, pause or shuffle them. Another really cool feature is the auto-pause that's designed to work with the AirPods: whenever you take the AirPods out of your ear or they fall off by accident, Spotify will automatically pause the streaming so that you don't miss anything.
All the previously mentioned features are available for both the paying as well as free users of the service and the latest version of the Spotify Mac app can be downloaded from the company's website. If you're a fan of the streaming services, you may also want to read: "A Closer Look at Modern Music Streaming" or "How to Make Streaming Services Hog Less Bandwidth".